How experts from other sectors are helping us improve customer service
Martin Nurse, chair of our board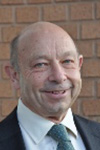 I am pretty sure that we all get frustrated when we receive poor customer service. We also know when we have a great experience, which sometimes can be intangible – you know it when feel it.
That exasperation is felt too often by social housing tenants with regard to services provided by their landlord – and I include our customers at settle here too. Although recent years have seen us considerably improve the customer experience we offer, there remains room to go much further.
This is why the Board and I have challenged settle to do more and to push ourselves much harder. We are absolutely clear that our residents should have a 'low effort, high trust' relationship with us. But this requires us to radically rethink and change our approach. So what have we done and what is the impact to date?
We have brought in a number of industry leading experts to help us transform everything we do in customer service. They want to bring their expertise to social housing and have joined our Customer Experience Advisory Panel. Their expertise and experience span a range of businesses including HSBC, insurer LV and easyfundraising. They have a roving brief from the Board to examine whatever aspect of our business they feel appropriate to help deliver our overall customer service goals. The Panel members all work with us voluntarily and we are grateful to them for sharing their experiences to benefit our customers.
Although the Panel has only been in place for 12 months, it is already making a difference and we have high hopes for what will be delivered as a result. So, what is our starting point for this work and what has the Panel achieved to date?
In 2016, as part of our overall business strategic review, we challenged the effectiveness of our investment of significant sums each year in measuring customer satisfaction. This had involved a largely traditional approach, but, looking to other sectors such as retail, it was clear we could make our investment in this area work much harder.
The Board approved a three-pronged approach:
Real-time customer feedback
Quarterly customer perception surveys
The voice of the customer reflected in every aspect of settle governance and the decisions we make
The Customer Experience Advisory Panel oversees this structure. The Panel is encouraged to be frank with us and there have been some tough conversations. These have included issues such as the importance of hearing the human voice and not just focusing on customers through what the data says about them. We are now starting to see the results.
The Panel has stressed to us the importance of customer dialogue and providing early evidence to customers that you hear what customers are saying and you are acting as a result. This is why settle has this year launched a training programme for all colleagues to dramatically improve the customer experience of all our services.
We have also prominently set out a 'you said, we did' section on our website and display on our website homepage how we are performing against our four key goals. Customer service is one of these goals and, at present, it is the only one where our performance is below target.
Does this indicate we are failing? No, far from it. Our scores for customer effort have fallen from 4.7 to 4.2 – the lower the score the better. This is evidence that our customers are finding it easier to access the services we provide. Our trust rating has also improved from 6.7 to 7.2. This indicates progress towards our targets of 3.8 and 7.7 respectively (benchmarked across leading providers in all sectors – not just housing).
Although I am pleased to see this progress, we need to push much further, while ensuring we see the bigger picture. We want our sector to be an industry leader, amongst the best in the delivery of a great customer experience. We are still in the foothills of our journey towards this, but it is only by drawing from the best outside the sector that we will get to the top. And it has been very rewarding to find the extent of goodwill from commercial businesses to contribute to our progress.
Article first published in Inside Housing.
Share this article