Customer stories
Customer stories
Our social purpose affects everything we do and for some customers, it makes a huge difference.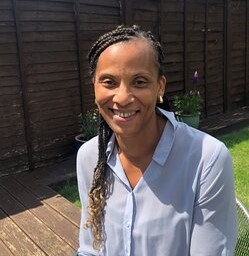 Donna has been a settle resident in Hitchin for almost 33 years. Recently, she made a complaint to settle about the standard of her daughter's first settle property. She describes the response and is encouraging other residents to speak out if they have a problem.
"My daughter was given the keys to her first property and was told it was liveable, but when I walked in there, I thought liveable to who. A deep clean hadn't been carried out, kitchen drawers were broken, cupboard doors weren't in place, it felt that there was a lot that hadn't been done.
"I was actually quite cross and thought – who are you to say that this is acceptable for us. Just because we haven't bought a property doesn't mean that we should be treated less, and that's what I wanted to get across. I felt as tenants we were being looked down on and I was like, I am not having that."
Complaint
"I contacted settle and to my surprise I realised that they actually do care and want to make a difference. So far, the response has been really good. Straight away I had a call from the complaints team."
"As tenants, we don't always want to highlight ourselves as being problematic, so we tend to stay quiet. We have a right – we're paying for a service to speak out and to be heard and that's actually what I am asking people to do."
"What is your issue, what isn't happening, what isn't working for you?  Put yourself forward and have a conversation; say I'm not happy about this. They want to make their tenants' living experience better but can't make a change without knowing how residents feel about their services."
"My voice was heard; action has been taken and I learnt that there is a great team there that really want to make a change."
Gavin Cansfield, chief executive at settle, said: "I am really grateful to Donna for sharing her experiences and encourage any resident to get in touch where you think we could have done better. My commitment to residents is that we will always listen, learn and put things right. We clearly didn't get it right for Donna's daughter and we'll make sure we meet the standards we need to in future."
At settle, we want to hear your feedback so we can put things right. If you have any outstanding concerns about the services, we provide or want to see something changed please get in touch.
We want to help our customers to stay in their homes comfortably so that they can live the life they choose.
For some customers, like Julie, this means that we provide specialist support to help them overcome the barriers they may face to do this.
In Julie's words, her life was "in a bad place". She worked with settle colleague Tara to turn everything round. See Julie's story to find out more…

We know that having to somewhere to settle, even for a short while, has the power to transform people's lives. Lives of our customers like Scarlett.
When Scarlett became homeless, she turned to settle for help. See how she transformed her life with help from settle support worker Joanne.

Related pages