Investment in Anderson House, Hitchin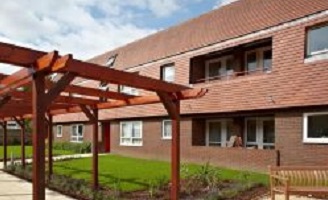 Colleagues from settle contacted residents at Anderson House in Hitchin on 17 January to begin discussions about the need for investment in these buildings, and proposals for residents to move to other homes that match their care and housing needs.
Our first priority at settle is to provide homes that are safe and comfortable for residents to live in. The properties at Anderson House were built in 1985 and we can see that there are a number of challenges with the buildings.
The flats at Anderson House are provided as flexicare accommodation but we can see that they are not consistent with the requirements of today's customer in receipt of care. The flats are far smaller than new build requirements, and the dimensions of corridors and rooms are not compatible with mobility devices, or the space required to deliver personal care.

We're aware that significant investment is also required to the electrical wiring, heating systems and roofs. The kitchens, bathrooms and windows will also need to be replaced over the coming years.
We have given a lot of thought to the future of Anderson House and feel now is the right time to discuss this with residents, their families and care provider.
Care services at Anderson House are provided by Herts at Home on behalf of Hertfordshire County Council Adult Care Services Team.
Emma Wilson, Executive Director of Customer Services at settle said: "We want to be proud of the homes we offer all residents at settle. Our purpose is to provide homes that residents can live in comfortably. The discussions we have begun with residents at Anderson House are the start of a very long process. We understand the changes this will bring, and will do everything we can to help and support residents. We have a dedicated team of colleagues in place who will work closely with residents to make sure we provide a safe and comfortable home that matches their housing and care needs."
Anderson House
When the time is right, we will look to redevelop the Anderson House site to provide new homes that meet modern building standards and local housing requirements. We will consult with residents at Anderson House, and those in the local community, as we develop these new homes. Once they are complete, we will discuss with residents currently living at Anderson House first about whether they match their needs and if they would want to move into them.
Share this article