New executive director joins settle to lead customer service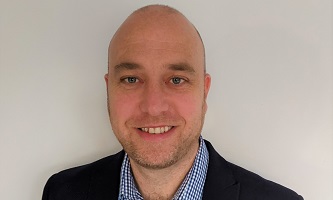 We're really pleased to welcome Dean Anderson as our new executive director responsible for shaping and delivering services to customers.
Dean starts at settle today, Monday 20th June. Previously Executive Director of Customer Service at Futures Housing Group, he has spent the last 15 years in senior management positions within the housing sector.
Dean will drive forwards our focus on delivering services that meet the needs of residents. He will work alongside settle colleagues to deliver improved ways of working in neighbourhoods, guiding colleagues to ensure consistent delivery of great landlord services.
He said: "I'm delighted to be joining settle at such an exciting time and look forward to developing new ways of working across our neighbourhoods, to support residents and create great places to live.
"I am committed to helping our people be their best so that we provide the best services to our customers and communities, and ensuring that our residents are at the heart of service design."
Dean will shortly be joined by Jesse Meek as Executive Director of Sustainable Assets. Jesse joins settle at the start of July. We previously had a single director undertaking both these roles and created two positions to reflect the increasing importance of these areas of work.
Gavin Cansfield, Chief Executive at settle, said: "I am delighted to welcome Dean to our team. This is a great time to join settle, as we work to further enhance the customer experience and deliver our commitment to provide great landlord services that meet the needs of residents and communities."
Joe Williams, who was recently appointed as Director of Housing, will work in Dean's team at settle.
Share this article