Government support through cost of living payment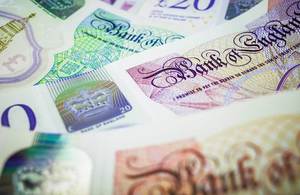 With the increase in the cost of living, we want to remind all residents that if you are struggling to pay your rent or pay for essential things like energy bills – please let us know.
Working with our partners we will do our best to support you or put you in touch with organisations who can help. We can also provide practical help like setting up energy and utility bill payments;
applying for benefits and grants and supporting your mental wellbeing. If you are entitled to certain benefits and tax credits, the government are providing an extra payment to help with the cost of living. You can find more information on their website – Cost of Living Payment – GOV.UK.
What payments are being made?
There are three different cost of living payments:
The main cost of living payment, worth £650 in total, for those on income-related benefits and tax credits.
The disability payment, worth £150, for those on non-means-tested disability benefits.
The pensioner payment, worth £300, for everyone who receives the winter fuel payment.
The first of these will start to be paid in July. The disability cost of living payment will be paid from September, and the pensioner payment will come in November.
Please note – there are 'assessment periods / in receipt of benefit' dates attached to these payments.
We've also included a list of some useful links to organisations on our website that provide support with different financial situations . There is also a free budgeting and benefits calculator on our website.
Share this article