Support to help with increasing energy bills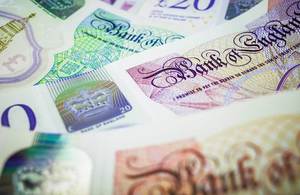 With the continuing rise in energy bills and cost of living, you may be worried about being able to manage your finances coming into the winter months. If you are struggling to pay your rent or would like information on how to access help with your energy costs– please let us know.
Working with our partners we will do our best to support you or put you in touch with organisations who may be able to help.
We can also provide practical help like setting up energy and utility bill payments; applying for benefits and grants and supporting your mental wellbeing.
There is also a free and easy to use budgeting and benefits calculator on our website which can help you to see how much benefit you may be entitled to.
Additional help available from other organisations includes:
The government are providing an extra payment to help with the cost of living for those on income-related benefits, disability benefits, and tax credits. More information can be found on their website – Cost of Living Payment – GOV.UK
The government recently announced that energy bills for a typical household will be capped at £2,500. This was reduced to six months on Monday 17 October 2022. We await to see if additional support will be extended beyond this time. The government energy bills support scheme will also come into effect in October 2022 which will deliver a £400 discount to all households to put towards their energy bills. It'll be delivered in different ways, depending on whether you pay for your energy bills through Direct Debit, payment card, or a meter. The discount will be split like this:
– £66 discount applied to October and November energy bills
– £67 discount applied from December to March 2023
If you have a traditional prepayment meter – you'll get the discount from the first week of each month automatically in one of the following ways, as:
– redeemable vouchers, sent by SMS text, email or post
– an automatic credit when you top up at your usual top up point
– your electricity supplier will let you know in advance how you will get your discount.
If you're not sure or you don't receive any information from them, check that your supplier has your latest number and email. If you get vouchers you'll need to redeem them at a top-up point. Your supplier will tell you where to redeem them, for example at a Post Office branch or a PayPoint shop.
Talk to your energy supplier if you are struggling to pay – under rules from regulator Ofgem, your supplier has to help you – usually by negotiating a payment plan that you can afford.
Energy suppliers are also offering hardship funds. You usually need to be a customer of the firm to apply, but British Gas are offering help to non-customers as well. Martin Lewis has put together a list of all the details on his moneysavingexpert website.
The Priority Services Register provides people in vulnerable circumstances with extra help and support in the event of a power cut.
Those on certain benefits or in receipt of 'pension credit' may also be entitled to the Warm Home Discount Scheme.
We've included a list of some useful links to organisations on our website that provide support with different financial situations.
The government is offering Help for Households and has information on cost of living support that you could be eligible for.
(News article last updated on 15 November.)
Share this article