Help getting back into work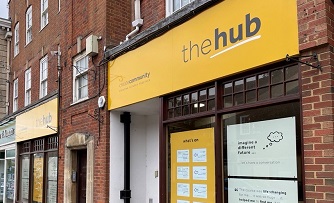 Have you been out of work for a while or looking for help to brush up on your skills to get back into the job market?
We partner with Create Network on our Foundations 4 Work scheme and fund a mentor there to work with settle residents to help them get back into employment.
Working together you will be able to look at options available and decide the best route forward. Other support that will help you along the way will include guidance on developing wellbeing and a healthy mindset, getting back some self-confidence and training around things like developing CVs or preparing for interviews.
Over the last year around 50 residents were supported through the scheme; from a friendly welcome to the project, to tackling day-to-day challenges and needs through to moving forwards to a volunteering role or perhaps some form of paid employment.
If you would like to find out more visit the Foundation 4 Work page on the Create Community website or email the Create team or call 01462 558802.
Create also run monthly 'drop-in' hubs both at the Westmill Community Centre and at their Hub in the heart of Letchworth (19 Station Road). These run on a Thursday morning from 10.30 -12.30 with forthcoming dates scheduled for 24 November and 22 December.
A warm place on weekdays
If any settle resident needs a warm space during the day (Monday – Friday) and happens to be in the area – they can go into the Create Hub for some warmth and tea/coffee and biscuits. Create can be found across the road from the job centre in Letchworth Garden City. Look for the yellow shop front. The Hub, 19 Station Road, Letchworth Garden City, SG6 3BB.
Share this article