Neighbours take part in skip and chat day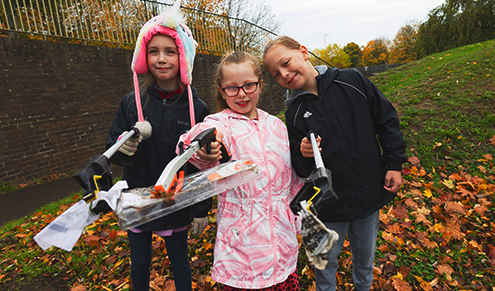 A brilliant idea" was how one resident described our recent skip and chat day at Ivel Court in Jackman's.
The community engagement activity saw neighbours helping each other to carry unwanted or broken household items down to the large skip provided by local business Clean Kept Yard.
As well as a drop-off point, there was plenty of opportunity for residents to chat with our neighbourhood and repairs teams.
Community groups, Feed Up Warm Up, Acorn Activities and Create network were also on hand to provide advice and support.
Thanks to everyone who took part in this great community activity.
Share this article