Investing in homes on Orchard Way and Western Way, Letchworth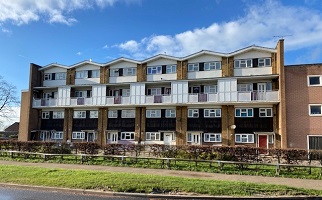 We have recently been in touch with residents at many of the homes on Western Way and some properties also on Orchard Way, Letchworth, with information about our proposals to invest in these homes.
The properties were built in the mid-1960s. We can see that over the coming years significant investment is needed to provide homes that residents can live in comfortably and meet all of the standards required of landlords like settle. We would need to make investment to the homes and communal areas in these properties, along with continuing our commitment to supporting neighbourhoods that are good places to live in.
With the level of financial investment required and the disruption this would cause, the options we are considering also include possibly building new homes on Orchard Way and Western Way. This involves the homes owned by residents and those that are privately owned. We are currently developing similar proposals for improvements to the area around Pelican Way.
Listening to residents
We want to make sure residents are involved in shaping our plans, so that any investment provides the best possible home and surrounding areas.
We have a dedicated team of colleagues at settle working to help and support residents. Along with our commitment to meet residents individually, a resident steering group has been set up to work with local stakeholders and people living in the area to help develop our plans. Open information events will also be held on Thursday 26 January 2023 from 4-8pm and Saturday 28 January 2023 from 12-4pm in the resident's lounge at Sax House Retirement Living Scheme, Western Close, Letchworth SG6 4TA.
This is the first step in a long process, which will involve considerable discussion and consultation with residents, home owners and our local partners. We will continue to provide updates as plans progress.
Share this article