Free mobile data to keep residents connected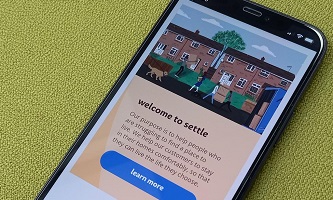 We're delighted to join a scheme that provides free mobile data to residents who may be struggling to pay their mobile phone bills or don't have access to data.
The National Databank provides free mobile data, texts and calls to people in need through Good Things Foundation's partners – O2, Vodafone and Three.
Sim cards with free data can be made available to residents who are over 18, on a low income and struggling to access the internet. Some residents will be able to access a free mobile data connection for up to a year.
Joe Williams, director of housing at settle said: "This initiative is a brilliant opportunity for us to ensure that our residents stay connected.
"We know the effects the rise in cost of living is having on residents and we're working with our partners and organisations on a variety of support initiatives that can help those who may be struggling to afford essential living costs. People are more reliant on digital access than ever before to carry out everyday tasks, whether it be paying bills, reordering a prescription, doing schoolwork or simply keeping in touch with families and friends – this data will be a lifeline for many."
If you would like to apply for free data and meet the requirements – please let us know by filling in our help with living costs form.
If you don't have access to our website and would like to talk to us about getting support, please call us on 0330 343 0016 and one of our team can help.
Share this article