We join Tpas, strengthening our commitment to resident engagement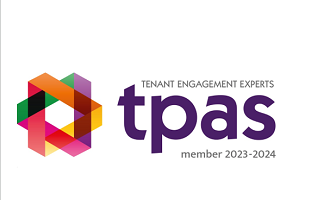 We are delighted to confirm that we have joined Tpas, the largest tenant engagement organisation in the country.
Tpas is a membership organisation, dedicated to bringing tenants and landlords together to find solutions to improve services, save money and bring lasting change to communities.
By joining Tpas, we are supporting all settle residents and colleagues – over 23,000 residents in more than 10,000 homes and around 300 members of staff – to access membership benefits including the latest tenant engagement training practices, specialist advice, housing briefings and a free helpline.
Chief executive, Gavin Cansfield, said: "I am delighted that we have joined Tpas. We are committed at settle to working together with residents, to hearing their feedback and making sure we act on this to deliver improvements to the services we provide in homes and neighbourhoods.
"Programmes like our Big Door Knock, Basically Brilliant and Voice of the Customer Panel are just a few examples of work we have been doing for a long time. Joining Tpas is a fantastic next step and will bring great opportunities for settle colleagues and residents, particularly through the learning and training provided by Tpas."
Tpas Chief Executive, Jenny Osbourne said: "Tpas are a not-for-profit organisation that has been in existence since 1988. By joining our membership network, settle are not only supporting their staff and tenants to work together more effectively, they'll also be at the heart of driving the national tenant engagement agenda along with over 300 landlords and 3 million social housing households across the country."
For full details about Tpas, visit www.tpas.org.uk You can register your details with them to access training, regional networking events with other tenants and get the latest housing involvement news straight to your email inbox.
They also operate a free enquiry service for residents interested in getting the most out of engagement activities, enquiries can also be made to info@tpas.org.uk or call 0800 731 1315.
Share this article