First residents move into new affordable homes in Bishops Stortford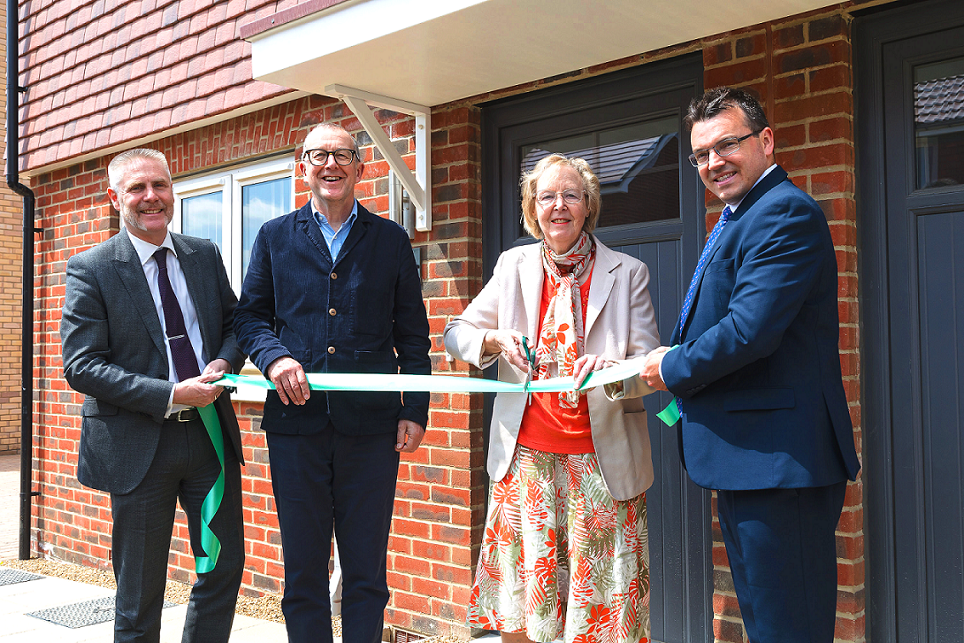 Representatives from settle were delighted to meet this week [on 7th June] with partners from East Herts Council and developer, Bellway, to mark the completion of 15 affordable homes at our new development at Whittington Way, Bishop's Stortford.
These are the first of 95 new affordable homes being built on the site. In total, 64 of the homes will be rented at an affordable rate to local people on the council's housing register and 31 will be available for shared ownership.
There is a mixture of houses, apartments and maisonettes so the development is suitable for households of different sizes. Part of an attractive new community boasting extensive facilities and open green spaces, the development delivers new homes that meet local housing needs as part of diverse new neighbourhoods.
The homes are situated within walking distance of local amenities, which include primary and secondary schools, neighbourhood shopping facilities and green open spaces.
Gavin Cansfield, Chief Executive at settle, said: "I was delighted to join our partners at East Herts Council and Bellway to mark the progress of these new homes, the first we have developed in this area. At settle we're committed to providing quality affordable, sustainable homes and investing in neighbourhoods that people feel proud to live in. The new homes at Whittington Way are a great example of that ambition."
East Herts Councillor Mione Goldspink, Executive Member for Neighbourhoods, said: "Given the pressing need for affordable housing in East Herts, one of the key priorities of the council's new joint administration will be to boost the number of affordable homes across the district. Working together with our housing association partners is essential, so I am especially pleased to welcome settle to East Herts and see the high quality of the homes they have delivered here in Bishop's Stortford."
Ali Maruf, Managing Director for Bellway North London, said: "This partnership between Bellway, settle and East Herts Council demonstrates the wider benefits new homes developments bring to communities.
"These high-quality homes within our St James Park development will help local people for many years to come. For some, they will be able to rent a home at an affordable rate while others will buy a share of their first home.
"We hope the first residents, and those who follow, enjoy becoming part of this thriving new community within Bishop's Stortford."
Share this article