Reinforced Autoclaved Aerated Concrete (RAAC)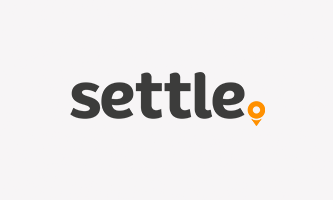 Recent media coverage has highlighted the use of reinforced Autoclaved Aerated Concrete (RAAC) and concerns around this, particularly in the construction of schools and public buildings that were built between the 1950s and 1980s.
The news has questioned whether this construction type has also been used in council and social housing.
Following the news breaking, we consulted external surveying experts about this issue. The feedback we have received is that this type of construction was mainly used in commercial buildings such as schools and hospitals. If used in domestic housing, it is likely to be in flat roofing systems, and the span lengths of structures means that the risk of failure would be much less than in the high profile cases reported in the news.
This has been verified by a letter from the Regulator of Social Housing sent today to registered providers including settle. The first paragraph notes that "Our current understanding, based on engagement with sector advisers and stakeholders, is that RAAC is not widespread in social housing. However, it may be present in a small number of buildings dating from this period particularly in flat roof and panel structures."
The safety of residents in your homes remains our top priority at settle. We are taking this issue extremely seriously, and have a plan in place to make sure there are no dangers to residents.
Step 1 – identify properties
During September we will identify any settle properties that might be involved. This would only potentially involve homes built between 1950 and 1980, with a flat roof, that were built of non-traditional construction types We will also include any properties where we have carried out works more recently to flat roofs. We expect this only to be a very small number of homes.
Step 2 – inspect properties
Specialist engineers will carry out detailed surveys on our behalf at the properties identified during step 1. We would contact tenants and leaseholders directly by the end of this year to confirm arrangements for any surveys to be carried out at your home.
Step 3 – remedial work
We will ensure any remedial work, if required, is planned in. We will expect to complete this within a maximum of 12 months, but all works will be planned and prioritised appropriately according to the works required.
We will continue to keep residents updated on this, particularly through our website. If you have any immediate concerns about the safety of your home, please get in touch (contact us) with us to discuss this.
Share this article