How covid-19 might change the way we support communities
Gavin Cansfield, chief executive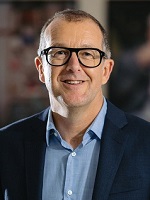 Three weeks ago I wrote about our initial response at settle to the COVID-19 outbreak. Like everyone else we are struggling with a short period of time feeling like for ever. The early steps we took – recognising the importance of our role in supporting local communities; focusing on the safety and well-being of residents and colleagues alike – were crucial. We are now turning our minds operationally to the stabilisation and recovery periods and strategically to what this will mean for landlords like settle in the longer term.
Most of us moved to working from home immediately, including our customer contact centre team. Where this was not possible, we developed clear guidelines on social distancing which are being strictly followed. In line with government guidance, only essential services and repairs are being delivered. If residents are experiencing financial difficulties, we have pledged to help with rents and promised that no-one will face debt-related tenancy enforcement action at this time. We are donating to a local foodbank and we are relaxing our usual sick pay policy to ensure anyone off ill or self-isolating due to COVID-19 will receive their full pay for the duration of their time off.
Our social purpose is more than ever our moral compass in these uncertain times. I am incredibly proud of the way all of my colleagues have rallied round to ensure we continue to deliver for our customers.
Supporting vulnerable customers
Our core focus has been on ensuring the well-being of vulnerable customers. From the outset of the pandemic, we have built on our knowledge of our customer base to identify which of our more vulnerable residents lack existing support structures, both practical and emotional. We have around 3,000 residents who may need additional help from us during this time, including those the government has identified as being most at risk from COVID-19.
We began contacting these residents by phone last week and have seen a hugely positive response to these calls, with all residents reassured that we had taken the time to get in touch. Many of the residents we contacted confirmed they have what they need, but where further support is needed, colleagues have quickly put this in place. Arranging a delivery of food and for a prescription to be collected are just two examples of the important difference these calls have made.
Emergency community monitoring tool
To speed up the process of contacting residents who may need our help, we will be reaching out to them by text and email, using an existing community monitoring tool that we have specially adapted to respond to this emergency. We began using the tool last week and it is facilitating two-way conversations with residents and speeding up the process of proving support where it is needed most.
With many colleagues unable to perform their normal roles, we have been encouraging them to volunteer to be part of our efforts; to be a reassuring voice for our vulnerable residents. The response has been absolutely fantastic and it has been hugely rewarding to see colleagues embody the culture that we have worked so hard to embed at settle. Their response has been defined by selflessness, generosity of spirit and a simple desire to help. I have never been so proud of my organisation. Some of these calls are very short but the feedback nevertheless is that the knowledge that someone cares is immensely valuable. A smaller number last much longer and deal with more complex needs. These can be emotionally draining for colleagues but equally rewarding where we are able to help.
Long-term commitment
I started by noting that a few weeks under the current circumstances can feel like a year. What does this mean for the relationship we as a social business have with our customers and colleagues? If we think of this as a decades worth of change in a year how will the world of work, the essential contract with our residents and communities, and relationships with stakeholders all shift? What will be retained from the current period and what might this mean for how we engage with people and deliver our services?
As a society, we are already beginning to discuss the impact on mental health as a result of the lockdown period, and the isolation this means for many individuals. Community-based housing associations, such as settle, have a key role to play in responding to this challenge and helping to build ongoing resilience. The response to COVID-19 requires a long-term commitment to support our communities. We must and will continue to provide all the support we can for as long as we can.
Even as we start to settle in to the new normal, it is clear that we are in this for the long haul. It is clear to anyone who has taken time to think about the future that, even when we emerge from lockdown, the consequences of the COVID-19 pandemic will be with us for years to come. For the housing sector, the impact on structural poverty levels, on the wider economy and on our public services and attitudes will be significant. In addition, there are many other societal changes that are hard to forecast. It is clear that the future will be unlike the past. This doesn't mean that the past has no lessons for us but it does mean that imagination and ingenuity must also be our guides if we want anything truly good to come out of this crisis.
Article first published by HACT
Share this article