What do older people really want from their housing provider?
Gavin Cansfield, chief executive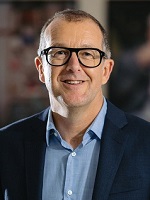 With the population ageing, it is crucial to understand what older residents really want from housing providers and to adapt as necessary.
Policymakers and politicians may still be debating how best to plan for our ageing population, but we cannot afford to wait at settle.
The number of our residents aged 65 or more will increase 80% by 2030 to more than 4,500 people. With such a rapid growth rate, we need to plan now. So what are we doing?
We started by talking to settle residents in groups, while more than 400 people of all ages completed an online survey, to find out what they want from us in later life.
Our first finding didn't surprise me: older people don't think of themselves as old – many still feel like youngsters.
Having worked at a housing association specialising in older people, I know that no one is old – it is always someone else.
Second, while our customers accept there is a place for advice about healthy living, many older people didn't think their landlord should be providing it. Their message was clear: "It's not your responsibility."
Another point that came through loud and clear is that older people want to be at the heart of their communities – not on the fringes or behind security gates.
Penny from Letchworth made this point very strongly. She believes we and other landlords should be doing all we can to enable people of all ages to live side by side.
People shouldn't have to move home as they age – their home and environment should adapt to their needs instead.
Penny has a strong desire to see communal spaces made into community spaces, so we provide places in which retired people enjoy living, rather than what we've traditionally called 'retirement living schemes'.
In general, we are seeing more people live longer and age well. There is a real desire to ensure that the 'final third' of our lives is as active and rewarding as the first two-thirds. But we need to be aware that older age can mean a deterioration in physical and mental health for some people, presenting real challenges for them, their families, and friends.
What does all this mean for settle?
First, this invaluable feedback will help us ensure that our five-year strategy provides what customers want.
Second, it tells us that we need to do more to increase customers' satisfaction and trust in what we do.
Penny's concerns have struck a chord. Clearly, we will continue adapting homes in our communities wherever we can. But, looking to the future, we must ensure we push ourselves to build homes and communities that last a lifetime.
We have worked to the Lifetime Homes standard, but it is time to update it to create lifetime communities, too. We will all need them one day.
This means helping members of the communities we serve to stay connected, both online and in person. It means taking on important challenges of an ageing population: loneliness and isolation.
As a modern social landlord, we can ensure the places we provide create opportunities for socialising with a range of people – not just other older people.
There is clear scope for innovation here.
For instance, could we look at matching older residents, who have valuable skills and knowledge to share, with younger residents who have higher support needs and could benefit from the support of an older resident?
As we continue to ramp up our investment in new and existing homes to meet housing needs, it is crucial we do this well so that all people have a home they can stay in comfortably and live the life they choose.
Article first published in Inside Housing.
Share this article