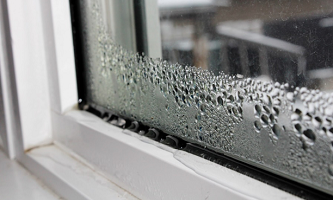 If any resident is experiencing damp or mould in your property, report this to us. We take these reports extremely seriously.
We will first ask a series of questions to gain a better understanding of the problem and identify any immediate repairs. We will then carry out an inspection of your home.
We usually aim to carry out these inspections within five working days of damp and mould being reported to us, but it is currently taking us a little longer than this in some case. Please continue to let us know as soon as you can about any signs of damp or mould in your home and we will do all we can to help and put in place solutions to fix any problems as quickly as possible.
We have developed a new policy promoting our zero-tolerance approach to damp and mould in line with the Housing Ombudsman best practice. We're currently reviewing this policy and collecting feedback from resident panel members. We will also be carrying out a wider consultation with residents over the summer ahead of the winter months and will continue to share feedback on this in our service updates to residents.
Share this article