Updated plans for Campfield Way, Highover Road & Icknield Way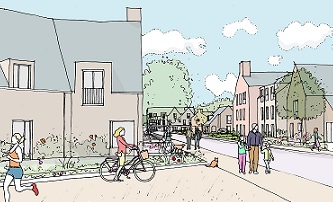 Local residents, partners and members of the community are invited to give their feedback on proposed investment to homes on Campfield Way, Highover Road and Icknield Way (49A to 75B odd numbers only) in Letchworth Garden City.
We recently held an exhibition to show updated plans and images for the redevelopment of these homes following previous consultations.
This is the first consultation to include proposals for Icknield Way (49A to 75B odd numbers only). Earlier this summer we got in touch with the residents living in that area about the need for potential developments to their homes.
Due to the considerable investment required to improve these homes, we have proposed that the better option would be to invest in building new homes on the site of the existing properties. The new homes will meet all modern safety and energy standards and be in keeping with the surroundings within the local conservation area.
Tim Porter, Head of Regeneration at settle said: "We've listened to feedback we received during previous consultations and worked with our architects to create plans that take account of peoples' views and that are in keeping with the Garden City design.
"We've had very positive feedback and interest so far, not only about delivering new homes but also about creating a great place to live and I continue to encourage as many people as possible to share their views."
A virtual exhibition of the plans is available to view until 8 August, when the consultation will close.
If you have any questions or would like to make suggestions, please send an email and a member of our team will respond.
Share this article