Joint bid for works to reduce carbon footprint submitted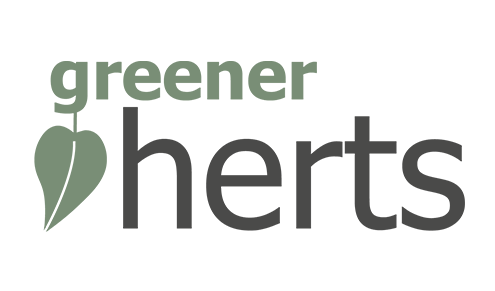 As part of our Greener Herts partnership we have applied to the government's Social Housing Decarbonisation Fund (SHDF) in a bid to make energy-efficiency improvements worth nearly £40 million to housing stock across the partnership
Greener Herts, made up of Hertfordshire-based housing associations B3Living, settle and Watford Community Housing, has submitted a bid in partnership with Dacorum Borough Council, which could fund home improvement works on over 1400 social housing properties.
Greener Herts was formed to enable the three sustainability-focussed housing associations to achieve more tangible results from a shared ambition to make our homes both energy efficient and cost-effective for customers. The organisation has a joint ambition to achieve a completely net zero carbon footprint by 2050.
Having recently joined forces with Dacorum Borough Council, an active partner of the Hertfordshire Climate Change and Sustainability Partnership, the bid submitted to Wave 2 of the decarbonisation fund could see homes across all four organisations receive energy-efficiency improvement works including loft insulation, external wall insulation, draught proofing, installation of PV panels and low energy lighting.
Wave 1 of the SHDF saw £179 million offered to 69 projects across the country earlier this year, enabling 20,000 social housing properties with poor energy performance to be upgraded, helping to cut fuel bills for tenants, improve the warmth of homes and reduce carbon emissions.

The funding bid reflects a combined pledge of £25 million from B3 Living, Dacorum, settle and Watford Community Housing, with the aim of securing an additional £13.5 million from the Social Housing Decarbonisation Fund. The results of the funding bid are due to  be announced in Spring 2023.
Gavin Cansfield, Chief Executive at settle, said on behalf of the partnership: "Greener Herts and Dacorum Borough Council have come together to submit this bid as part of our work to improve homes and meet our targets to be net zero by 2050, or before. No one needs me to tell them how important this area is. The benefits of lower carbon homes are numerous, including many benefits to those living within them, as well as to the environment.
"Working in partnership is vital – the more we join forces, the more influence we have. We look forward to hearing if our bid has been successful in the new year and will continue to focus on producing energy-efficient homes whatever the outcome."
Share this article