Video with tips to avoid condensation, damp and mould in your home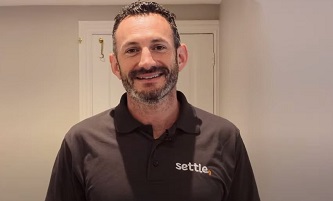 We have always taken reports of any type of condensation, damp or mould in any settle property extremely seriously. Our first priority will always be to make sure this is resolved; we are clear that we don't want any resident to live with ongoing mould in your home.
If ever you have any concerns about any kind of mould in a settle property, and you don't feel we are already working with you to resolve this, please let us know.
You can complete an online form to provide more details or contact us directly.
Your report of mould will be managed by our specialist team at settle who'll investigate the cause and keep you updated. They'll carry out an investigation of your home, provide guidance, advice and any repairs needed.
Tips to avoid condensation, damp and mould in your home

We've produced this short video with our Executive Directors Jesse and Dean which includes ways to reduce condensation in your home that can be created by everyday activities like cooking and washing, along with tips on keeping your home ventilated and warm.
If you are struggling to heat your home, please remember we can also help – you can see information on ways we can help in the cost of living section of your website or please contact us by phone or online.
Share this article