Sustainability
Sustainability
Creating sustainable and energy efficient homes, neighbourhoods and a sustainable business is fundamental to delivering our purpose.
Our plan outlines three key areas that we're focussing our sustainability goals around:
Homes and Places
People and Skills
Our operations and supply chain
These have been shaped by feedback from events with customers and colleagues.
Our plan
Our sustainability plan [PDF] shares our vision of how we will include sustainability in all aspects of our work, such as in our existing homes, new homes, offices and operations. Our vision is to ensure that by 2050, homes are at Net Zero Carbon or, where that's not achievable, we'll meet the same objective through a mix of energy efficiency, environmental action and carbon offsetting.
Working in partnership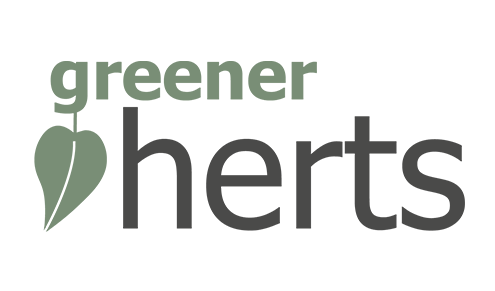 We're working in partnership with three other Hertfordshire-based organisations: B3Living, Watford Community Housing and Dacorum Borough Council.
Together we've formed the Greener Herts Partnership.. This partnership will enable us to work more sustainably to improve the energy efficiency of our homes, follow more environmentally friendly construction techniques and adopt other more sustainable ways of working.


Following the Greener Herts Partnership's successful bid to the Social Housing Decarbonisation Fund (SHDF), we've secured over £5 million to improve 670 settle homes, making them more energy efficient.
We're working with you
We know that the best way to achieve our plan is to involve you – our residents, so we've created the Green Panel. It's made up of residents from across the Greener Herts partnership areas and will be central in helping us achieve our sustainability goals.
If you'd like to join, visit our get involved page.
Energy Efficiency Programme
You may have been contacted by settle asking if we can survey the energy efficiency of your home. We plan to make homes more energy efficient and comfortable for our residents, which will help save on fuel bills and save the planet. We are working towards the government goal of all homes reaching at least Energy Performance Certificate (EPC) Band C by 2030.
The survey will check the energy efficiency of your home. The surveyor will use a 360-degree camera to take images for the survey. We'll be checking things like insulation, heating, electrical wiring, external doors and windows. It will be a very detailed survey to identify both the age and condition of the items.   
The results will then be analysed to see if and how we can improve the energy efficiency of your home, such as by installing more insulation or solar panels. 
If we can improve your home's energy efficiency, this could save on your fuel bills by reducing energy use. For example, if your home is well insulated, it will retain the heat better, making it more comfortable. Your home will be easier to heat in the winter and cool in the summer. It will also help save the planet, as lower energy use creates less carbon emissions. We have received government funding to improve the energy efficiency of homes over the next two years, working towards all homes reaching at least 'Energy Performance Certificate' (EPC) Band C by 2030.
Yes. Jess from 'E8 Property Services' or Jo from 'CIS' will be in touch to book an appointment at a specific time/ date that works for you. E8 Property Services and CIS are our contractors that will be carrying out the surveys.  
The surveys will not be disruptive – we will just need access to all rooms. We won't need to move any of your furniture, for example. 
'E8 Property Services' and 'CIS' are our contractors who will carry out the energy efficiency surveys. 'Ambue' are an architectural company that provide us with specific technical design information on how best to improve energy efficiency in each home.  
Surveyors from E8 Property Services and CIS will have a settle lanyard and badge when they visit. 
You will hear back about the survey results within a few months of completion. We will let you know how energy efficient your home is, and whether it is need of improvement works. 
Every home is different, so the measures needed to make the home more energy efficient will be different. At this stage, we first need to survey the property, and then we will be in touch to specify the work that can be done.  
We are currently surveying homes that we have identified as being the least energy efficient. We identify this by looking at the existing energy efficiency rating (Energy Performance Certificate or 'EPC' Band D or below) for homes. 
Your home may have a higher EPC rating than your neighbour, even if the property is quite similar. Making homes more comfortable and energy efficient is part of our long-term planned investment programme, so just because you haven't been contacted for this wave of work does not mean that you are excluded from the programme. 
There is currently no waiting list for this programme of work. 
This will depend on the specific requirements of your home, but could include:
External wall insulation
Internal wall insulation
Loft insulation
Double glazing on windows
Solar panels
Low carbon heating
We will be carrying out a number of different measures across the programme – most properties will have at least 2-3 measures carried out, and some properties will have more.
This is dependent on the current energy performance of your home and measures are tailored specifically to your home's needs. Some elements of work cause minimal disruption and can be carried out within a day or less. Some works are more extensive and therefore more disruptive. Working with Wates and our supply chain partners, we will do everything possible to keep these disruptions to a minimum for you to continue with your day-to-day life. 
No. On the very rare occasion where works are too extensive to be carried out whilst you are living in your property, we will discuss options with you in advance but we currently do not envision this being the case with the works in the current programme. 
As works are tailored to individual property needs, we cannot provide a generic timescale. The team will assess the measures required prior to attending and the resident liaison officer (Chloe from Wates) will be able to give you an estimate for duration of works. 
Ideally yes. Some elements of works are carried out externally however we always recommend a resident or next of kin is present for the works. 
Yes. Any decorative damage will be made good by contractors, please note they will not supply coloured paint, wallpaper or decorative decals. They will also not reinstate wallpaper or decorative decals. 
Each measure requires different timescales for planning. Our resident liaison officer (Chloe from Wates) will run through works with you, and how many appointments are required to be made to complete all works. We are flexible and will try our upmost to accommodate dates that are suitable for you. 
Your point of contact for the duration of the works will be Chloe Brown and Alicia Fernandez.
You are required to have all works carried out. The aim of the programme is to bring your home up to an EPC Band C – our architects and supply chain partners have individually calculated the exact measures to fulfil this criteria. Therefore, we cannot not eliminate any individual measure. 
You do however have the option to opt out of all works, although we do not recommend this. 
This will be dependent on your property, the type of works done and fuel price from the energy market. However, the works intend to make your home more energy efficient which should lower energy use and, as a result, reduce your fuel bills.  
Related pages