Equality, diversity and inclusion
Equality, diversity and inclusion
At settle, we care a lot about inclusion. We strive to create an environment where everyone feels welcome and free to be their true selves, whether that's colleagues, residents or local partners.
An inclusive landlord
It's important to us that all residents can access our services and feel comfortable interacting with us, whatever your personal circumstances might be.
If you need us to make changes to the way we normally do things to make it easier for you to access our services or communicate with us, you only need to contact us to let us know. We will do everything within our means to put these in place.
For more information, see our Reasonable Adjustments policy on our Reports and Publications page.
If you would like to authorise someone to interact with us on your behalf, for example a support worker or family member, please follow this process.
Everyone experiences difficult periods in their lives, such as illness, significant life events, financial hardship or loneliness. During these times, we know that you might need a bit of extra help to live comfortably in your home. If you think this applies to you, please contact us to let us know and we can discuss how best we can support you.
For more information, see our Vulnerable Customers policy on our Publications page.
We know that to be a great social landlord, we need to ensure that a diverse range of resident voices and experiences are being heard and influencing how we do things at all levels of settle.
There are lots of ways that you can get involved and share your thoughts and ideas with us. We are currently recruiting new members to our Voice of the Resident panel and Green Panel and we're really keen to ensure that these panels are as representative as possible of the neighbourhoods where we work. We therefore particularly welcome applications from groups who are currently underrepresented, including:
Residents who are Black, Asian or from an ethnic minority background
Residents between the age of 18 to 30
Parents, guardians and/or carers (where your dependent lives at home with you)
If you are interested in joining a panel, let us know on our Get Involved page.
An inclusive employer
As an employer of over 300 people, we are committed to the principles of equality, diversity and inclusion as outlined below and we only partner with organisations and contractors who feel the same way.
For more information see our Equality, Diversity and Inclusion policy on our Reports and Publications page.
We pursue fairness to ensure that no one is treated less favourably because of who they are. We challenge discrimination and remove barriers, so everyone has equal access to our services and equal opportunities to succeed.
We recognise, respect and celebrate each other's differences because they make us stronger. We know diversity of thought and experience helps us better reflect, understand and serve the communities in which we work.
We create an environment where everyone feels welcome and free to be their true selves. We want all colleagues to feel a sense of belonging at settle, to know they have a voice and to contribute with confidence.
Value Everyone is a colleague group focused on promoting and celebrating equality, diversity and inclusion at settle. Their goal is to make settle a place where everyone feels free to be themselves when they come to work. The group meets regularly to discuss a wide range of topics, from social mobility to neurodiversity, and they organise campaigns and events to improve awareness and understanding of important issues.
Putting words into action
We are committed to learning and developing on our journey to become the most inclusive employer and social landlord that we can be. Here are just a few steps we've taken over recent years:
Disability confident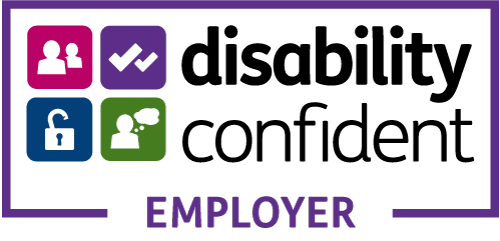 At settle we are proud to be Disability Confident Employers, thinking differently about disability and taking action to improve how we recruit, retain and develop disabled colleagues and those with health conditions. It is a voluntary framework that has been developed by employers and disabled people's representatives.
Halo Code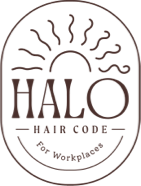 We adopted the Halo Code in 2021 to highlight the topic of hair discrimination and its impact on mental health and access to opportunities. Signing up to the code means we champion the right of colleagues to embrace all hairstyles and we acknowledge that hair, headscarves and wraps are an important part of racial, ethnic, cultural and religious identities.
Youth Employer Friendly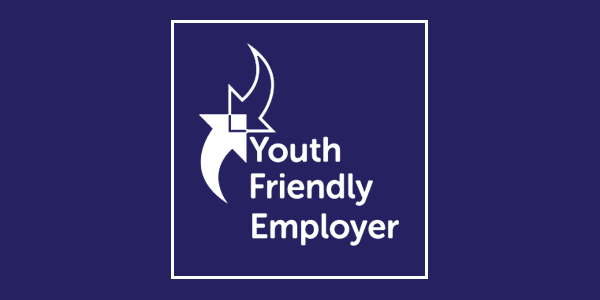 settle is a Youth Friendly Employer. This means we are committed to the Good Youth Employment Charter which was brought about in response to rising youth unemployment in England. It promotes the importance of providing good-quality opportunities for young people to gain the skills and experiences they need in the world of work. We live out the values of the charter by investing in apprenticeships, graduate programmes and, most recently, the government's Kickstart scheme for 18 to 24-year-olds.
Social Housing Anti-Racism Pledge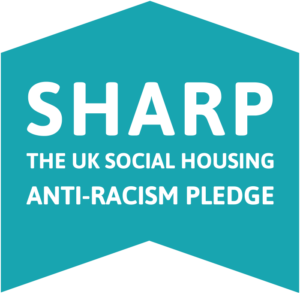 We are in the process of signing up to SHARP, the Social Housing Anti-Racism Pledge. SHARP is a really helpful framework created by BME London Landlords, in partnership with BME National, and the Housing Diversity Network to help social housing providers take effective steps to become anti-racist organisations. Anti-racism is more than just 'not being racist'; it is about taking action – actively identifying and actively opposing racism in all its forms.
Our pay gap reports
As an organisation that employs more than 250 employees, we are legally required to report on our gender pay gap every year. For the past two years, we have also elected to report on our ethnicity pay gap in order to identify any inequalities and take meaningful actions to address them.
Gender and Ethnicity pay gap report 2022 [PDF]
Ethnicity pay gap report 2021 [PDF]
Gender pay gap report 2021 [PDF]
Gender pay gap report 2020 [PDF]
Gender pay gap report 2019 [PDF]
Gender pay gap report 2018 [PDF]