How we're providing our services to homeowners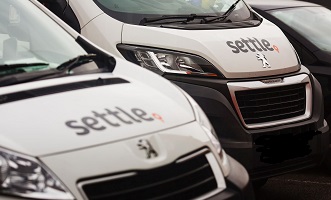 Repairs
We continue to complete all emergency repairs within the target of 24 hours. The average time it took us to complete routine repairs during the year to the end of March 2023 was 28 days.

During the past year, we've continued to see an increase in the number of repairs we are being asked to complete.
The impact of increased inflation, supply chain issues, cold weather as well as the importance landlords like settle are placing on tackling damp and mould cases has caused a delay in wait times.
We know we need to reduce the wait time for repairs to be carried out. Our teams will do all they can to book repairs in as quickly as possible, sometimes using external contractors.

We are pleased to report that earlier this year 89% of residents stated that they were satisfied with first time repairs and we are working hard to keep this figure consistent.
Condensation, damp, and mould
If you are experiencing condensation, damp or mould in the communal area of your property, please let us know as soon as possible. We take these reports extremely seriously and will identify any immediate repairs that need to be carried out to resolve the issue.
You can complete a damp and mould report form in the Report a problem in a communal area or contact us directly.
Gardening and neighbourhood maintenance

We know that it is important to residents that we keep communal areas clean and grounds well maintained. We have recently made additional investment in this part of our service so that we can provide services more frequently. This includes extra equipment and resources so that we can provide services more frequently. The equipment we have invested in includes new lawn mowers and other machinery to provide a better cut, look and feel of green areas; mobile pressure washers to help us better clean pathways and other outside areas and battery powered hand tools which are quieter to use and reduce our use of fossil fuels.

Details of the cleaning and grounds maintenance schedules for every block of flats will be displayed in the noticeboard of each building.

During recent months, we have also carried out a number of successful neighbourhood action events on some of our biggest estates. These have been completed in Letchworth – on the Grange and Jackmans estates, and in Hitchin – on the Westmill estate, Purwell and in the Sunnyside area. We also carried out a neighbourhood action day in Royston during the Great Big Green Week in mid-June. We'll keep our website updated with details of future neighbourhood action events and contact residents living in those areas directly with details of activities we are planning.
Customer Services Hub

It took us longer to answer calls and respond to emails than we would want during the first few months of the year. This was due to unprecedented demand, partly due to an increase in calls from customers due to the extreme cold weather at the beginning of the year and technical problems which were beyond our control. Between January and April we received nearly 30,000 calls. We are pleased to say that throughout April and May we answered 85% of the calls coming in. We have also recruited new members to the team so that we can continue to reply to calls and emails more quickly and focus on what we know is important to customers.
If you'd prefer not to wait in a call queue you can register for a website account. You'll be able to see details of your payments and charges, report communal repairs and more!
If you'd like to register, we'll need your date of birth as it's a part of our security process. Please fill out the update my contact details form on our website.
Share this article