Campfield Way & Highover Road
Campfield Way & Highover Road
In June 2021, we contacted residents at Campfield Way and Highover Road in Letchworth Garden City about proposals to redevelop and invest in building new homes on the site of existing properties.
The properties, often referred to as Hawksley bungalows after manufacturer, AW Hawksley, are prefabricated timber-framed, aluminum-clad bungalows that were built in the late 1940s with a predicted lifespan of 60 years.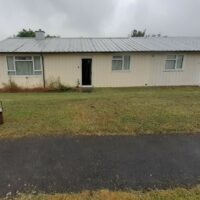 Investing in homes
Government legislation requires landlords like settle to ensure that all homes for which we're responsible achieve an energy performance rating of Band C or higher by 2030 and that all properties are carbon neutral by 2050.
To bring these properties in line with government requirements would involve several considerations, including potentially invasive work to their structure. With the amount of work and disruption involved and the level of financial investment required, we have proposed that the best option would be to invest in developing new homes on the site of the existing properties.
Proposed plans
In November 2021 we held an exhibition to share proposed plans and visuals with residents for Campfield Way and Highover Road on how the area could be used to provide new properties, community facilities, and green spaces. Our commitment is to create a neighbourhood that is good to live in and an environment that positively enhances the conservation area.
We've welcomed comments and feedback that we've received from residents on the proposed plans through exhibition sessions, and we continue to invite your views throughout the coming months.
Following feedback to date, the preliminary floorplan design has been updated, and was first displayed and discussed at a Resident Steering Group design workshop on 14 December 2021.
You can view the updated design visuals showing more information on our proposed plans here.
We would be delighted to hear your feedback and other suggestions on what you would like to see included in the new development and how you think it should look.
The designs will be available to view every alternate Thursday at our resident drop-ins at 28 Campfield Way. Please see the dates and times these will take place below.
| 28 Campfield drop-in dates | Times |
| --- | --- |
| Thursday 7 July | 5-7 pm |
| Thursday 21 July | 10 am -12 pm |
| Thursday 4 August | 5-7 pm |
| Thursday 18 August | 10 am -12 pm |
| Thursday 1 September | 5-7 pm |
| Thursday 15 September | 10am – 12 pm |
| Thursday 29 September | 5-7 pm |
In the meantime, if you have any questions or would like to make suggestions regarding the redevelopment, please send us an email and a member of our team will respond. You can also call Tim on 07938 378409 or the main office number – 0330 343 0016.
Related pages