Your payment reference number
Your payment reference number
Your payment reference number is an 8 digit number. It might be the same as your tenancy number.
If you login to the my account page, you'll see your payment reference number under your property address. If you don't have an account yet, you can register for an account now.
You can also see it on your rent card (sometimes called a payment or Allpay card).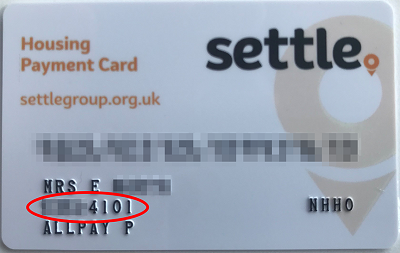 I don't have my payment reference number to hand
Don't worry. You can contact us and we'll tell you what it is.
Lost, stolen or faulty cards
Please go to the request a replacement rent card page.
Related pages
Check your account balance online