Your yearly heating service
Your yearly heating service
Every 10 months we'll arrange to service your boiler or heating system. This will mean your heating:
Is less likely to break down
Runs as efficiently as possible
Is safe for you and your household
The service will take about 40 minutes. It might take longer if you have other appliances that need checking and servicing.
Please arrange for someone over 18 to be there for the engineer's visit. Also, please remove any personal items from around the boiler or appliances to be serviced.
Oakray is our approved contractor
You'll receive an initial appointment letter from Oakray, who'll carry out the service.
Their engineer will carry photo identification.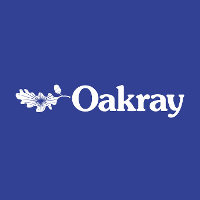 If you can't make your appointment
Please contact Oakray and they'll arrange another date with you. Appointments can be arranged between 08:00-20:00 Monday-Friday subject to availability.
Because of the safety and legal nature of this work and our commitment to keeping you safe, your heating system must be safety checked at least within 12 months.
Electric heating
If you have electric heating (storage heaters) these will be serviced every 5 years.
Other appliances
If you want to install any additional heating appliances such as a log burner for example check out our improving and altering your home page.
Related pages