John Barker Place
John Barker Place
We're pleased to confirm that work has started on the development of the new homes and shops on the existing play area at the corner of John Barker Place and Mattocke Road.
The first two phases will include new homes for residents in Freemans Close and the nearby Westmill Lawns retirement complex, enabling them to continue living safely and comfortably in the area they're familiar with.
Our new film marks the start of work on the development site. Bim Afolami, MP for Hitchin and Harpenden; Councillor Martin Stears-Handscomb, Leader of North Hertfordshire District Council and Hitchin Oughton Ward Councillor; and local resident, Jude, talk about the benefits the development will bring to the Westmill community.
You can also see a detailed overview of how the new buildings will look externally and internally when completed.
Take a look at the images and detail of the proposed plans (PDF)
We recently invited local residents to two community information events to see proposed plans for the development of properties 2 to 136 John Barker Place (opposite the new development) and 53 to 75 Westmill Road (odd numbers only). Proposed plans also include the redevelopment of the site of the Westmill Lawns retirement living scheme.
Investing in homes
At settle, our first priority is to provide homes that are safe and comfortable for our residents to live in.  We're committed to investing in the neighbourhoods in which we work to ensure they are good places to live in, where residents can feel proud of where they live, and we help improve the life outcomes for those living there.
We have been in contact with the residents of these properties and outlined the three main areas driving the need for investment to:
Ensure that we continue meeting the Decent Homes standard
Provide energy-efficient homes that meet government targets for net-zero carbon
Invest in communal spaces to deliver improvements that we have identified are needed to the shared areas in and around these buildings.
With the amount of work involved, the disruption it would bring, and the level of financial investment required which would result in properties that still have limitations, for example still lacking lifts – settle are proposing the best option for residents is to provide new homes on the same site and to carry out a phased building programme similar to the new homes and shops on John Barker Place.
Take a look at the images and detail of the proposed plans (PDF)
If you have any questions or would like to make suggestions regarding the redevelopment, please send us an email and a member of our team will respond or call us on 0330 343 0016.
In January 2021, we started working on the development of the new homes and shops at John Barker Place with our contractor, Jarvis. We've certainly come a long way since then.
We're looking forward to completing Phase 1 of the development in early summer 2022, which will become home to the residents at Westmill Lawns. We expect the local convenience store to move across and open in the new development at the end of February and the take away will open later in the spring. Work on Phase 2, where the existing shops and flats are currently sitting, is planned to begin this spring.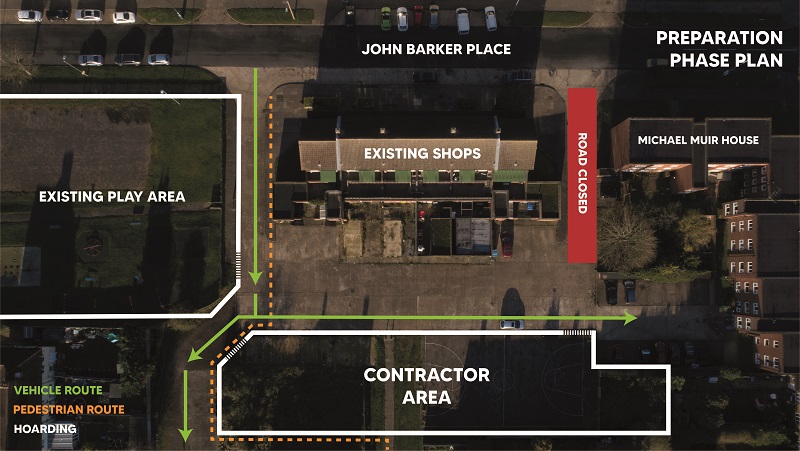 Here's a summary of the work that will be carried out between February 2022 to April 2022.
Upcoming work
Continuation of roof finishes to terrace areas
Complete installation of solar panels
Fitting of weighted handrails
Dismantling of scaffold to main roof level
Testing sprinklers on all levels
Completion of internal walls and plastering
Completion of ground floor shop, expected to be finished by end of February 2022
Completion of main roof finishes
Installation of electrical meters
Testing all mechanical and electrical items
Removal of crane on 25 February
Finalising show flat for Westmill Lawns residents to view from mid-February.
Aerial views
Our construction partner, Jarvis has shared aerial pictures showing progress on the development of John Barker Place in December .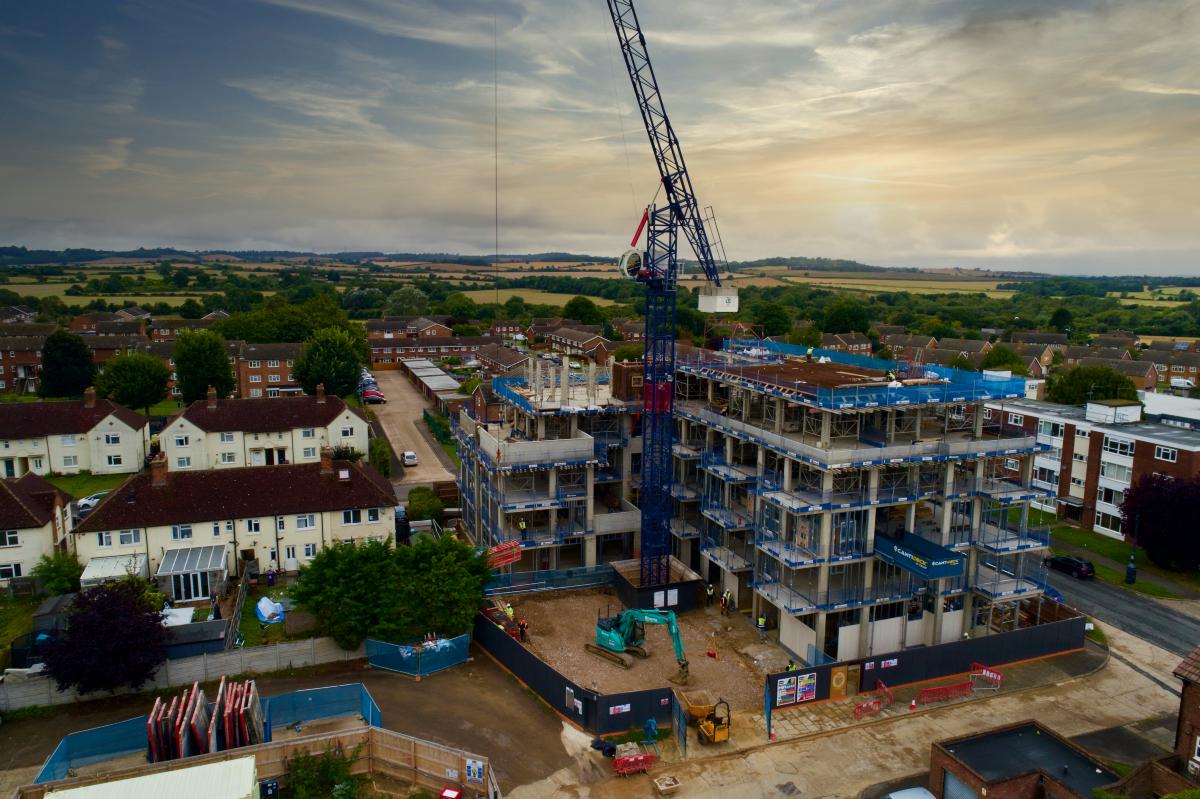 Overall development phasing
Phase 1 will see us provide new homes and shops on the site of the old play area at John Barker Place and we expect this to be completed by summer 2022. The second phase (Phase 2A) will see new homes provided in the current block of flats and shops beside the play area and we expect these to be available by autumn 2023.
We have also received outline planning permission for additional new homes in a third phase of the development and we will be able to share more information around proposals for these homes later in 2021. Here's a summary of the phasing: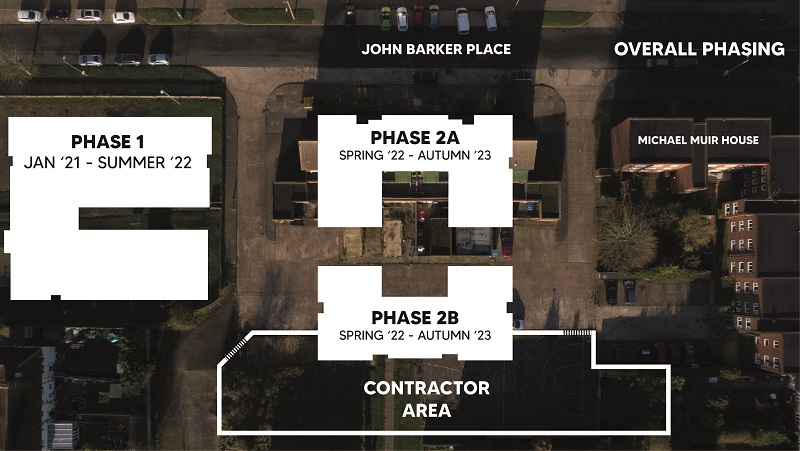 Working with Jarvis we will provide great employment, apprenticeship and work placement opportunities for local residents throughout the development of John Barker Place.  We will also provide details of roles Jarvis and their suppliers are recruiting to.
Jarvis are currently looking to recruit a labourer to work on the development site, with the opportunity to receive the appropriate training to become a traffic marshal.
We can support settle residents who may need help to put together CVs and prepare for job interviews – please let us know if we might be able to help you in this way by sending an email to johnbarkerplace@settlegroup.org.uk. You can also use this email address to let us know if you'd like us to keep you updated on potential future roles. Just send us an email explaining the type of roles you would be interested in and your experience to johnbarkerplace@settlegroup.org.uk.
We received planning permission for the new homes and shops at John Barker Place in January 2020, with the commitment that we would provide the new plea area on the edge of Swinburne playing fields before starting building work.
We were delighted to open the new playground in summer 2020.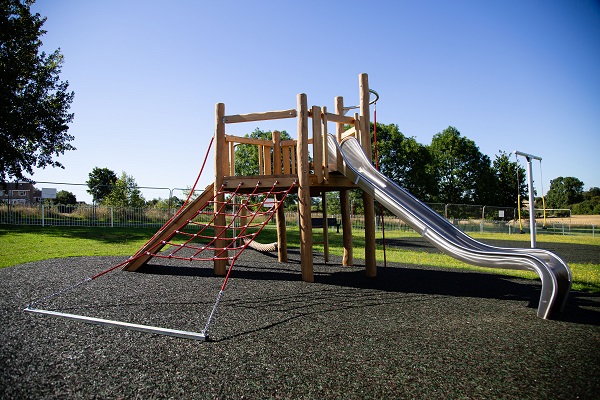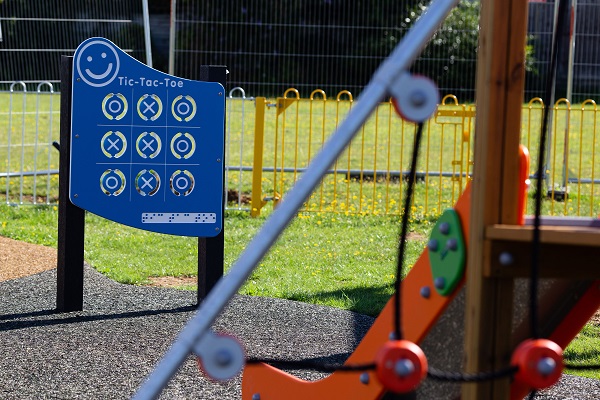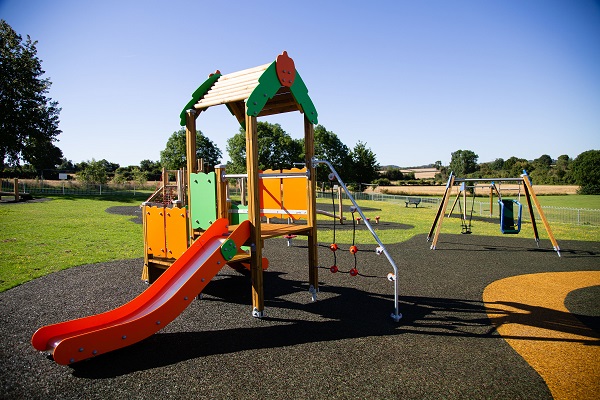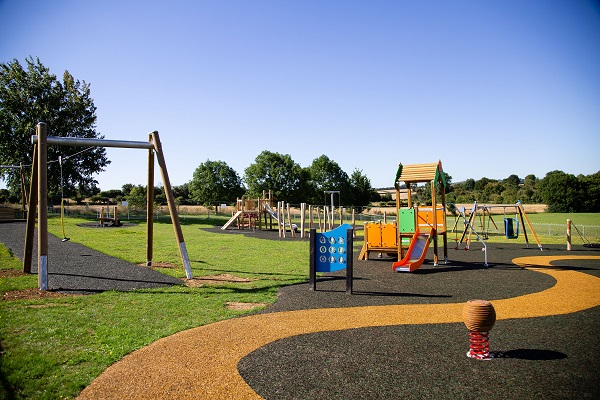 The play equipment at Swinburne playground is checked daily to ensure the safety of all who use it.
Repairs
If you spot something wrong with any of the park equipment please let us know by emailing johnbarkerplace@settlegroup.org.uk or calling us.
Helicopter swing
The helicopter rotator swing has been removed due to a problem with the bolts. It's been made safe and we're currently waiting for a repair date from the manufacturer.
Please note that due to the pandemic, replacements from the manufacturer in Germany are taking longer than expected to arrive. We're contacting the company regularly for delivery updates.
Stay in touch
A team of colleagues from settle will be focussed on the delivery of this project, working alongside our partners at Jarvis Contracting Ltd. We will work closely with residents and the wider Westmill community as the delivery of the new homes and facilities progress.
The team from settle includes:
Shenaz Virji, head of development delivery
Tim Porter, head of regeneration
Anne Bircham, regeneration officer
The team from Jarvis Contracting includes:
Nathan Herbert, contracts manager
Chris Creighton, senior site manager
We will provide regular updates as the development work at John Barker Place continues. If you'd like to get involved and share your feedback, we'd love to hear from you.
We will provide regular updates on these web pages
You can contact Anne or Tim through the dedicated email address we have set up for this project. Please send any questions or feedback to Anne or Tim at johnbarkerplace@settlegroup.org.uk
You can also call us on 0330 343 0016 if you want to talk through anything – ask for Tim or Anne
Keep me informed
If you'd like to receive regular updates on our work at John Barker Place, please provide your details below.
---
John Barker Place updates form
Registration for customers to receive regular updates on JBP
Related pages